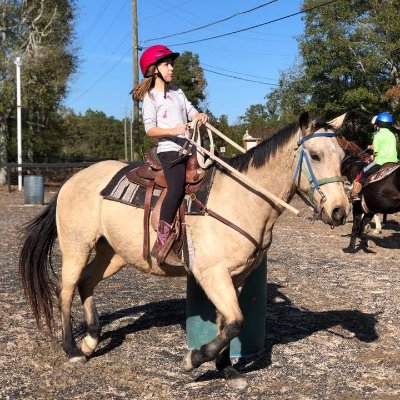 Gabriel (AKA GABE)
Meet Gabe!! Gabe is one of our top lesson horses. Gabe is a registered buckskin gelding. He is 13 years old and as you can see he has never missed a meal LOL!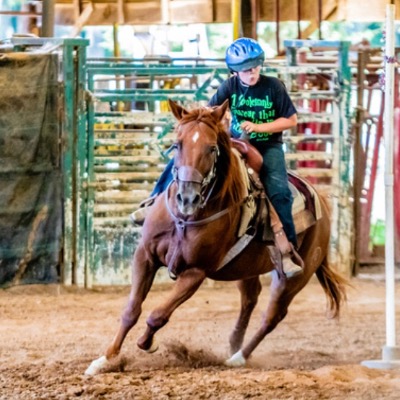 Veda
Veda might be up in age but an amazing horse. Any confident rider can ride her. She loves to run the speed events.
Dexter
Now, this is our absolute favorite gelding. He is a 13 year old Arabian/Quarter horse gelding. This boy knows how to do it all and loves his job.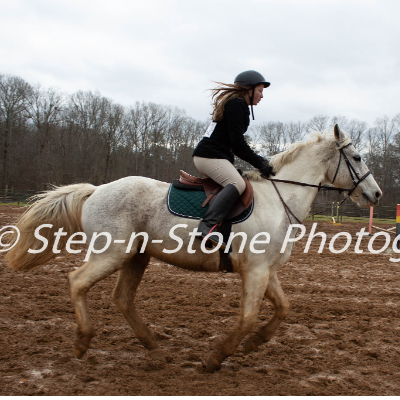 Demi
This little/big girl is Demi. Demi is 12 years old. This is our big jumper. She is a Pasofino cross, paint and absolutely amazing. She is for the advance rider, as she has lots of power.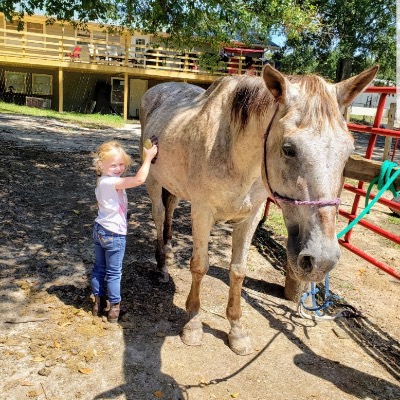 Chief
Chief is one of our top dog boys. No matter what shape or size Chief will carry you. Mr. Chief is a draft cross that loves his job.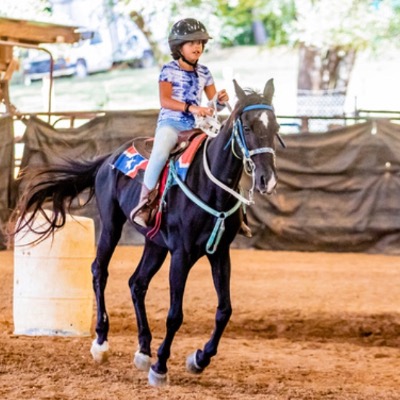 Tars
Black as tar but sweet as honey. Tars loves the little ones but also loves to take off and run with the experienced riders. He will dance and answer yes or no. Just ask him!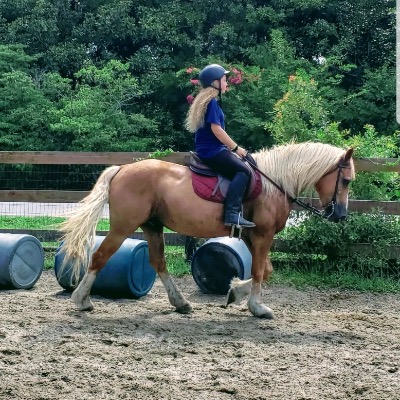 Butter Scotch
Mr. Butters is a big boy but not too big. He is a Clysdale cross gelding. He is for any confident rider.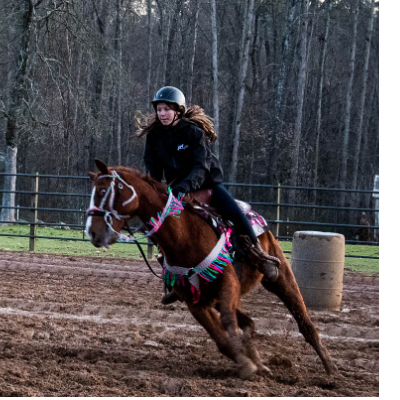 Sonny
Sonny is one of our young baby's. He is about 4 years old and still learning. He is in the process of becoming a barrel horse. Advance rider only.
Poncho
Poncho is one of our biggest geldings. He is for advance students only as he is so big and has a lot of speed and needs a little more handle.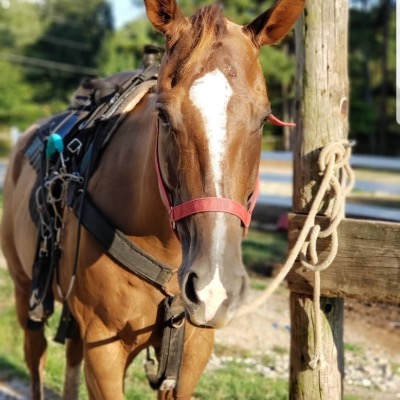 Spaz
Spaz is my personal horse. She is a champion off the track Quarter horse. She is training to be a barrel horse at this time and she is loving it.
Elmo
Elmmo is the biggest hit on the farm. He has a lot of go and very little whoa. Lol! He is the cutest pony ever. He is a Chincotague pony. Only my advance confident riders on him at this time.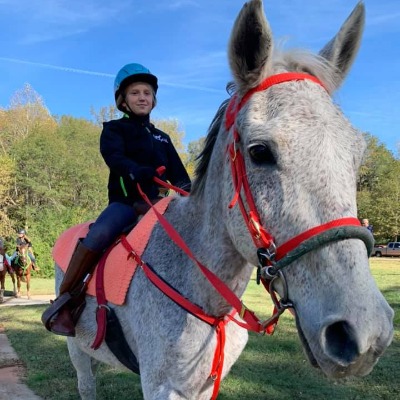 Sky
Sky is an older lady for my barrel riders. Advance or confident beginners on her. She is ready to go and knows and loves her barrel pattern.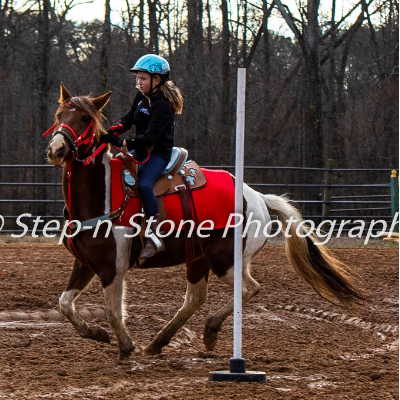 Maria
Maria is one amazing girl! She has got speed and loves to run but will slow down for the little ones. We have very few mares and this one in never leaving.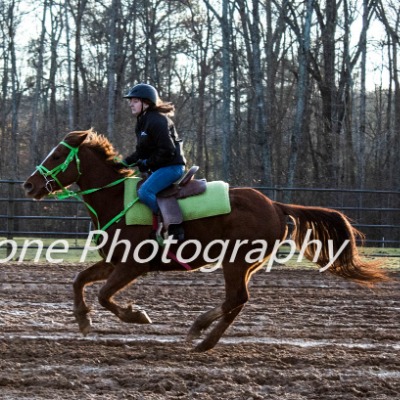 Tag
Tag your it!! Lol yes this is Tag. He is an awesome boy any advance rider can ride. He is currently being leased and barrel racing.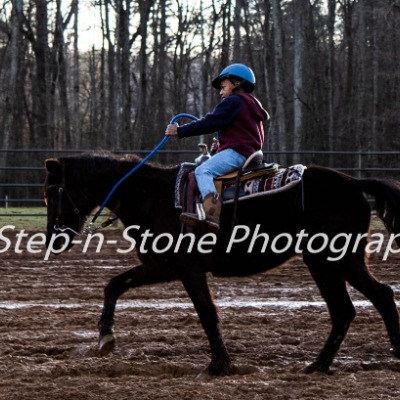 Ebony
Don't let this girl make you think she is disabled because she is far from it! As you can see in this photo this little boy got the ride of his life. Ebony maybe blind in one eye but she is amazing girl.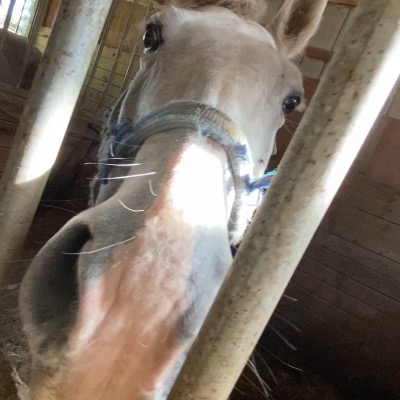 Shadow
Shadow is one of our current rescues. He has come a long way from skin and bones and barely able to walk to almost there but still needs 75-100 pounds. He is the sweetest kindest horse I have ever had and I am so thankfull he has pulled through.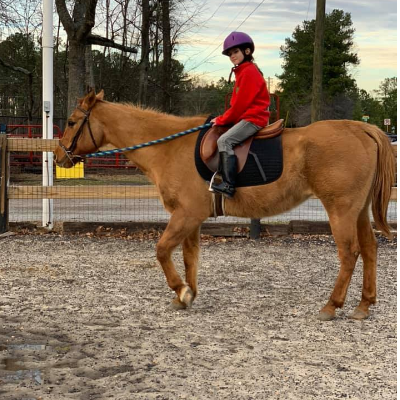 Ben
Ben is a sweet old man. Been there done that! Ben is my friends horse that allows me to use him. He is for all ages and size. He loves to jump and go fast to a point but no barrel. lol!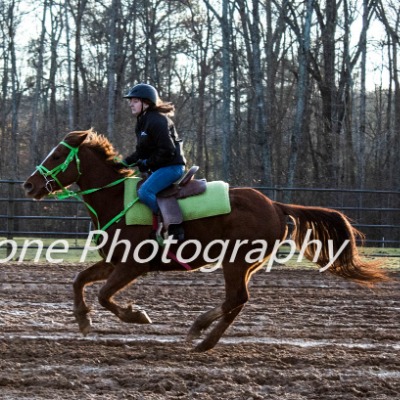 Lilly
Lilly was born here on our farm. Her momma is Maria. She is almost 2 so she is not quite trained yet.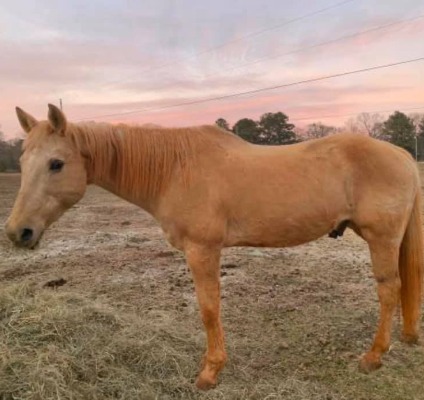 Clay
Clay is 16 years old. He is a big 16 hand boy but anyone can ride him. He is a bit bridle shy but we are still working on that. Otherwise he is an amazing boy!
Fax
Fax it in! Fax is one of our old barrel horses. He has more GO than WHOA. LOL!! This boy is ready to go anywhere as long as its no slow.
Chrome
Chrome is race bred filly. Her blood lines are amazing! She was not a fit for the big tracks as she had no interest or drive. We are playing with her now and seeing what she likes best and does the best on.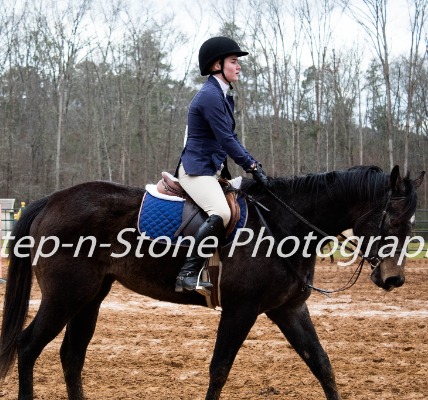 Quest
Quest is a coming 3 year old Off the track Race horse. We have been playing with her trying to see what direction we want to go with her. She is doing great in her english training and started on the barrels.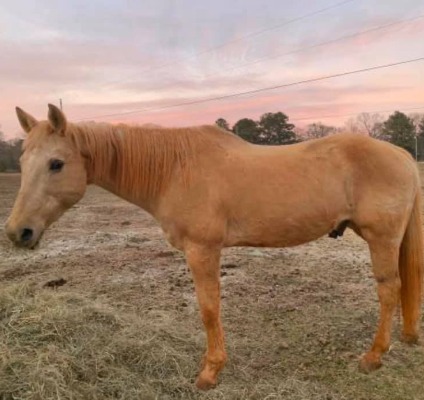 Dory
Dory is a race bred little filly. She didnt get to go to the track because her growth was stunted and not sure why as she has always been well maintained. She is a sweet girl and wont hurt a fly.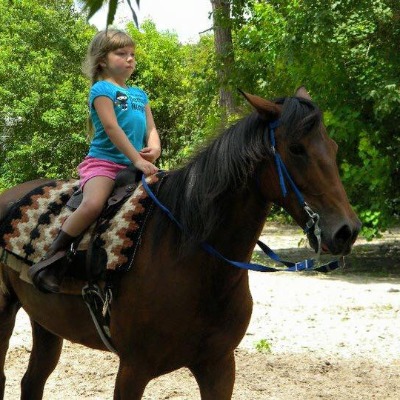 Jasmine
Jasmine was my first horse ever. She is the best horse I have ever had. Me and her are inseparable.
We will be adding more pictures and information on all our horse family members soon!!!