MEET OUR FAMILY
(NOT FOR SALE)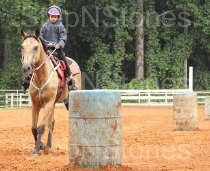 Gabriel (AKA GABE)
Meet Gabe!! Gabe is one of our top lesson horses. Gabe is a registered buckskin gelding. He is 16 years old and loves the children.
Gunner
Gunner is a 16 year old gelding. This horse is my top barrel horse for my 12 and under. He has a puppy dog attitude on the ground but under saddle he flies with his rider. He does not like a rough rider smooth in the saddle and lots of love and treats. His current rider fulfils that 100% and will not be moving up anytime soon.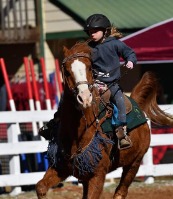 Dexter
Now, this is our absolute favorite gelding. He is a 18 year old Arabian/Quarter horse gelding. This boy knows how to do it all and loves his job.
Demi
This little/big girl is Demi. Demi is 16 years old. This is our big jumper. She is a Pasofino cross, paint and absolutely amazing. She is for any level rider in lessons or in an arena.
Rebel
Rebel is Melissa's personal horse. She is a registered mare Roses Rebel Star barrel racing horse. She is super sweet and easy to love. Only Melissa is allowed on Miss Rebel.
Zoey
Zoey is currently a 3D/4D barrel horse and with a little more time she should be 1D. She is race bred but her papers were never sent. She is doing great with her training and has much more to go.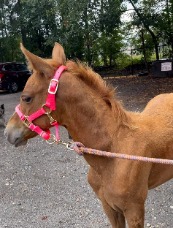 Bar-B
(Barbie)
This is one of Frieghtrain B's first born Fillies. Birthday May 28. 2021. Cant wait to see her grow and become and amazing girl.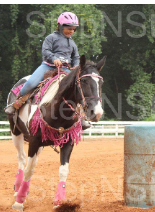 Cookie
Cookie is one of our top wanted horses for the beginners. She loves a job and loves attention. She is a big girl but soft enough for the little ones.
Gala
This girl has all the cameras pointing at her. Gala is an amazing 1D/2D barrel horse. Her rider at this time is rocking a 16 seconds in Barrels and 26s on poles.
Darlin
Darlin is an all around amazing horse! This is one of my absolute favorite mares for our advanced small students on our barrel team. She has a heart of gold and loves to run.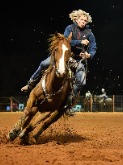 Chrome
Chrome is race bred filly. Her blood lines are amazing! She is currently being trained for barrels and is learning more each day! She is very loving and energetic! Her rider and her have gone so far and the skies the limit. Her half brother is also here at SNS barn name Roany AKA Whirlaway Trick.
DeeDee
Flying FDD Princess is her registered name. She is a 4 year old off the track mare. She is calm and chilled and an amazing girl. She is Melissa's main horse and her sister Chrome. She is an amazing barrel horse but definitely loves the pole pattern.
Ginger
Ginger is one of our favorite beginner barrel racing horses. Her rider and her have a true connection and are exceling every week.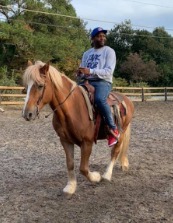 Butter Scotch
Mr. Butters is a big boy but not too big. He is a Clysdale cross gelding. He is for any confident rider.
Sonny
Sonny is one of our young baby's. He is about 6 years old and still learning. He isan awesome 1D/2D barrel horse. Advance rider only with a soft hand.
Flying Freightrain B

Sonny is one of our young baby's. He is about 6 years old and still learning. He isan awesome 1D/2D barrel horse. Advance rider only with a soft hand.
Poncho
Poncho is one of our biggest geldings. He is for advance students only as he is so big and has a lot of speed and needs a little more handle.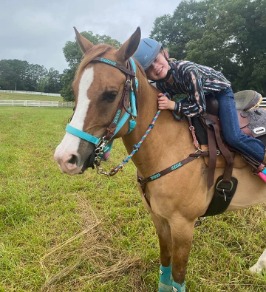 Gumball
Gumball is a 5 year old gelding running the barrels with this 8 years old. He loves his treats and is waiting for you at the gate.
Fancy
Fancy is one our favorite lesson horses. She was not cut out for barrels as she has more whoa then go. She currently has a stud colt on her side.
Teddy
Teddy is a big Teddy bear and loves everyone and anyone. He was previously a heal horse and is now one of our top lesson horses and he loves his job.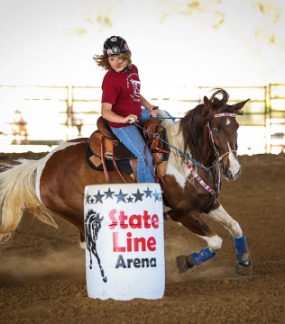 Maria
Maria is one amazing girl! She has got speed and loves to run but will slow down for the little ones. We have very few mares and this one in never leaving.
Breezy
This beautiful girl is currently one of our lesson horses. She is a fox trotter cross. She is a sweet gentle girl that is ready to trot. She has a long beautiful main that everyone talks about.
Neon
Neon is a 3 year old quarter horse. She is being leased and she was recently started on the barrel pattern! She is very sweet and willing to learn!
Lilly
Lilly was born here on our farm. Her momma is Maria. She is 4 years old and loves all 5 speed events but prefers poles. This girl can fly!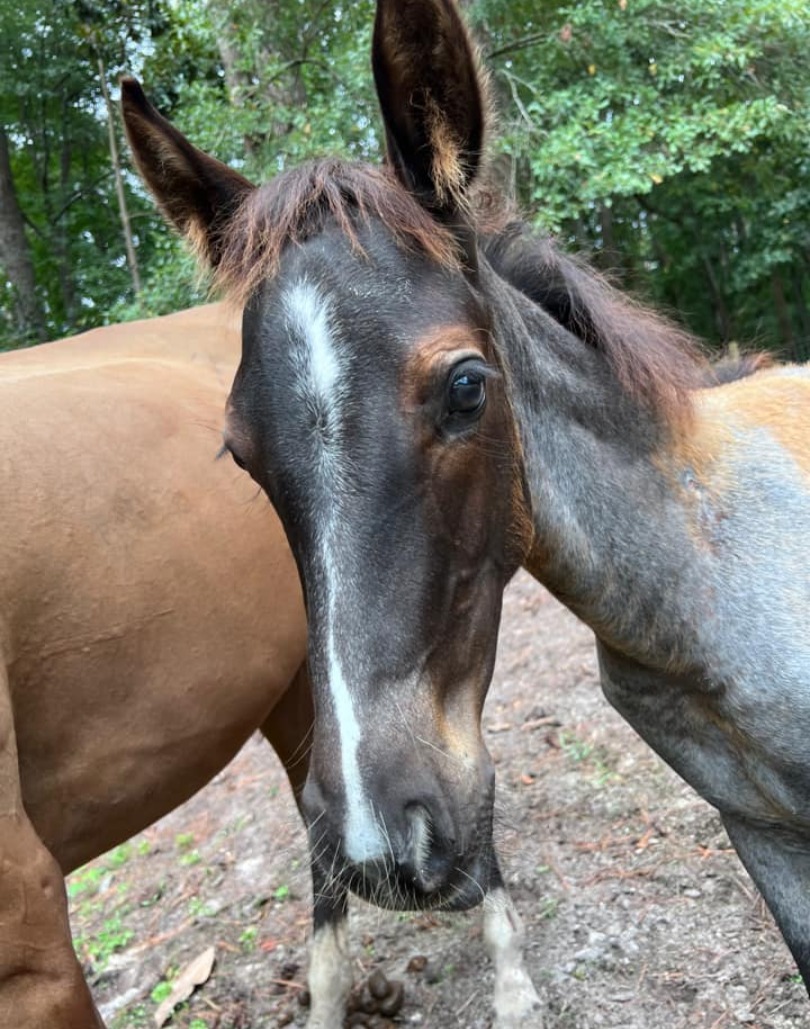 Skipper
Skipper is our newest addition born on our farm. Skipper should shed out to be a big beautiful blue roan.
Pepper
Pepper is a 10 year old mare who is under a lease contract for barrels. She is sweet and very sassy!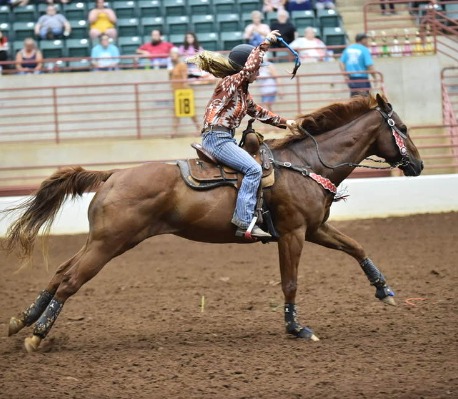 Charles
Sir Charles is my personal 1D Barrel horse. He is an old soul but know his job.
Attalla
Attalla is one of 1D/2D barrel horses. Only a soft hand can ride her. She is right there following you in the pasture. This girl and her rider Makayla have come a long way in such a short period. Makayla had to take this horse and correct all her bad behavior from the last rider and she is headed to the top.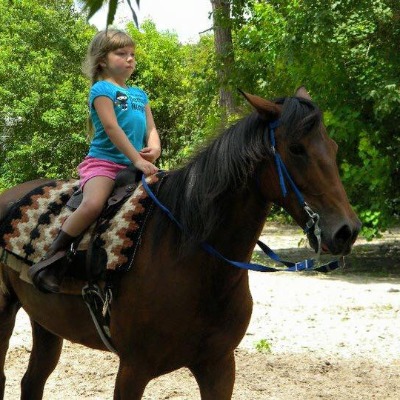 Jasmine
Jasmine was my first horse ever. She is the best horse I have ever had. She has taught me so much. She is still with us today and living life to the fullest. I cant imagine a day without her.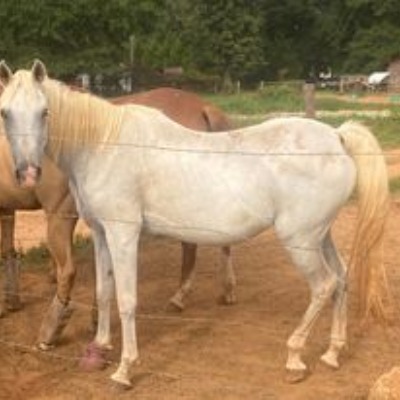 Birdie
Birdie is on of our lesson horses. She is an older lady who is a full arabian horse. She is a precious sweet girl that loves children and all the attention she can get.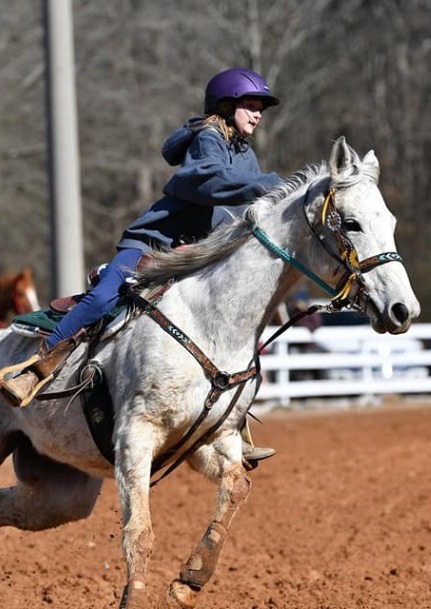 Soca
Soca is an appendix mare around 12 years old. Her and her rider have an amazing connection learning the barrels and definitely improving every week. So proud of these two my SNS girls!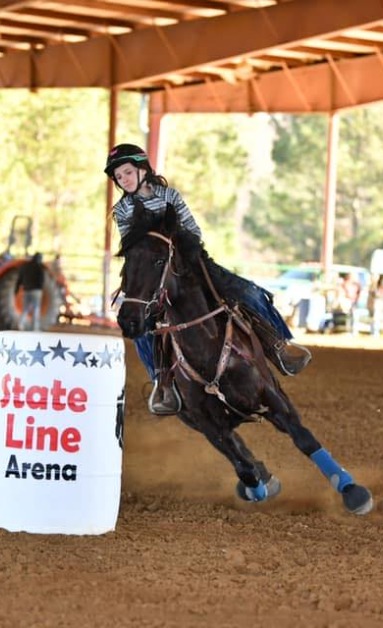 Denver
Meet Denver! She is one of the cutest ponies we have! Don't let her looks fool you. She is a running machine! Her and her rider are working to be the best barrel racers.

Smore's
Meet Smore's! He is tiny but mighty! This little man loves the little one. He is always in the petting zoo and ready for those birthday parties.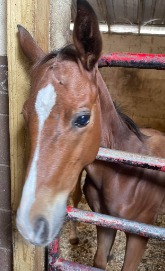 Murphy B
Murphy B is Demi's stud colt. He is the cutest little man we have. His daddies name is Freightrain. He loves anything and everyone.
Tars
Tar baby is probably our oldest horse at this time. He has been in the family for many years and we intend to keep it that way. He is on our barrel team as he does not care for lessons however we will use him from time to time.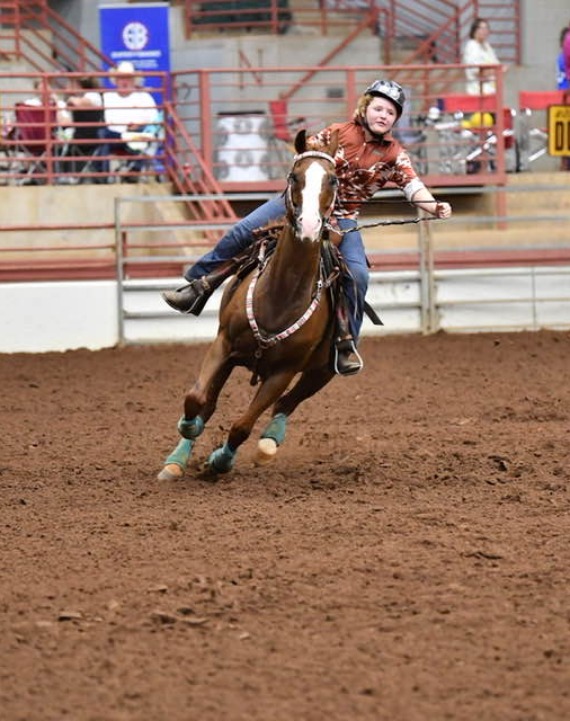 Sassy
Sassy was previously owned by Fallon Taylor. She had her baby Sunny D in 2021. She is a barrel racing machine and loves her current rider.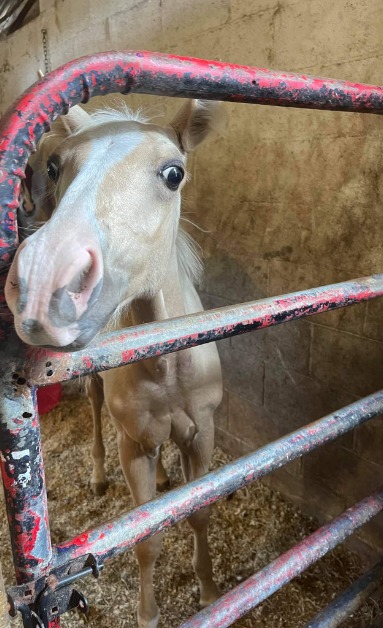 Sunny D
Mr Sunny D is Sassy's baby 2021. He is our newest edition to our family since Murphy is a month older. Cant wait to watch him grow!

Moonshine
Moonshine is also one of our boarders. He is a barrel horse and knows how to fly. Him and his teen rider are one of a kind and will go far with more training.
By Reservation Only!!
You must have a reservation before coming out to the property. Thank you!